Dave Tooley's 2nd Crystal Palace Page

Also please visit my Dave Tooley's Scooter Racing Links Page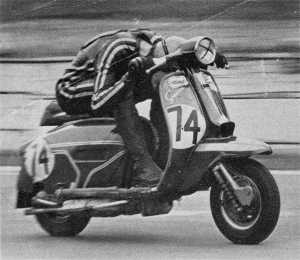 Kevin Reilly of Kensington Scooter Club was lying second in the 200cc class when this photograph was taken. Unfortunately two laps later he crashed at South Tower corner, and although he was unhurt his bike was badly damaged and he had to retire.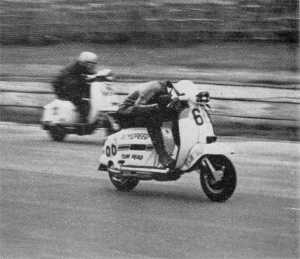 No.66 Tom Pead of the Companions Scooter Club, riding a GP200 overtakes No.78 M.Anderson.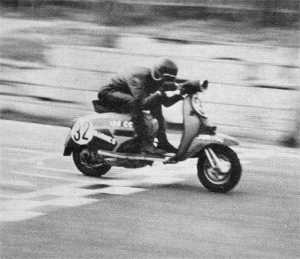 Aerodynamic Nick Barnes riding a 125cc GP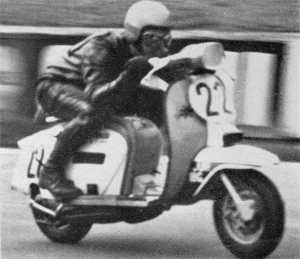 Haydn Redfern riding a 125cc Arthur Francis GP rides with Leicester Premier Sporting Team.
Links to favourite Scooter Racing websites:
David's Lambretta Page Site (Huge collection of links)
Racing Lambretta's (The ultimate scooter racing site)

Send me an email about Crystal Palace
Problems with a link? Mail me.
Copyright © 2000 - 2006 David Tooley. All rights reserved